Governor's Conference on Diverse Business Development
Location: The Wisconsin Center, Milwaukee
SAVE THE DATE – MARKETPLACE 2023
Dec. 5, 2023
VIRTUAL The Contracting Academy (TCA)
Dec. 6-7, 2023
IN-PERSON at The Wisconsin Center, Milwaukee
Connecting Wisconsin Business Owners
Presented by the Wisconsin Economic Development Corporation, MARKETPLACE is the Governor's Annual Conference on Diverse Business Development. This event connects business owners from across Wisconsin seeking to do business with state, federal and local governments as well as the private sector. The conference provides the opportunity for established minority-, woman-, veteran- and LGBTQ+-owned businesses and small businesses to learn from and connect with resource providers, government representatives, corporate buyers and business professionals to lay a foundation for new partnerships and business opportunities.
REVIEW LAST YEAR'S EVENT
Dec. 6-7, 2022
The Wisconsin Center, Milwaukee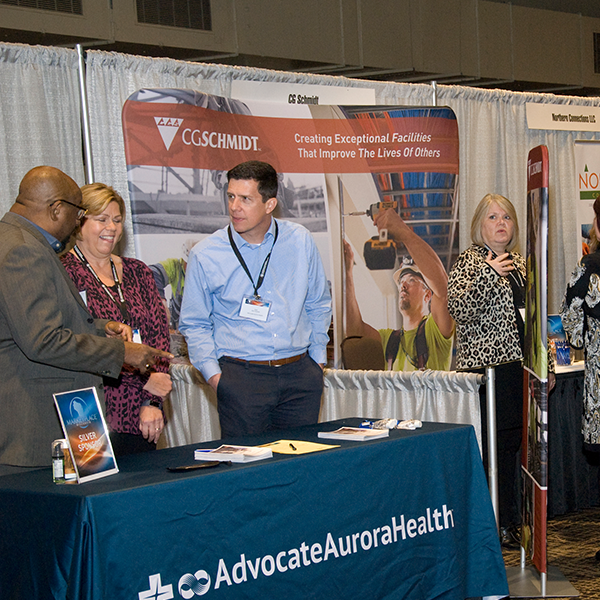 Sponsors
Multiple levels of sponsorships provide options for businesses of all sizes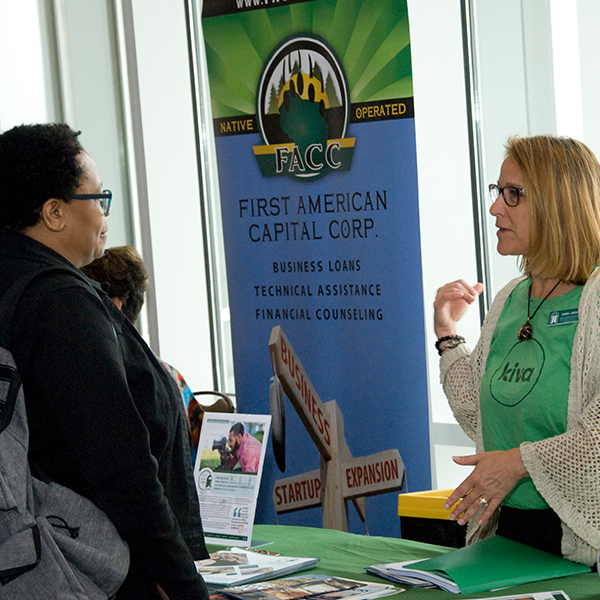 Exhibitors
MARKETPLACE's exhibit hall offers a tradeshow-style opportunity to find new customers for your products and services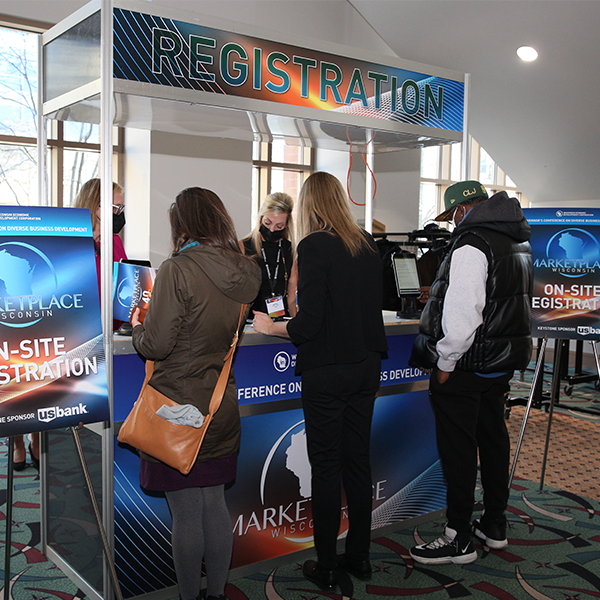 Attendees
MARKETPLACE offers a unique opportunity for diverse businesses to grow by finding new customers, accessing resources and making valuable connections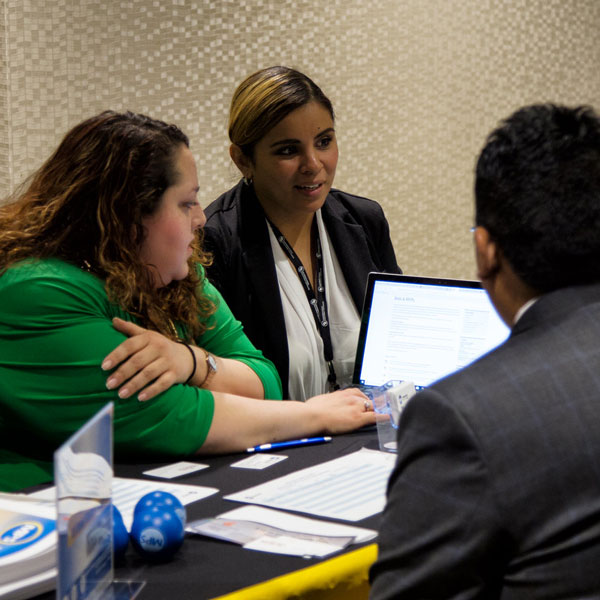 Buyers
MARKETPLACE connects private sector, federal, state and local buyers with diverse suppliers of products and services
Expand your business opportunities today
Facilitate connections through networking, workshops, panel discussions, buyer meetings and much more. Connect with resources and potentially make a deal or lay the framework for a future contract.
Marketplace 2022 by the numbers
2022 Keystone Sponsor