Governor's Conference on Diverse Business Development
Potawatomi Hotel & Conference Center
1721 W. Canal St.
Milwaukee
9 a.m.-12 p.m.*
The Contracting Academy is for companies that wish to expand their involvement in state and federal contracting opportunities
*The Contracting Academy is led by the Wisconsin Procurement Institute and not included in MARKETPLACE registration.
1:30-5:30 p.m.
A series of presentations and panels on public and private contract opportunities (building and infrastructure, services, major projects)
38th Annual Marketplace Reception
5:30 p.m.
Reception registration and networking; refreshments available
6 p.m.
Reception begins with remarks from sponsors and Wisconsin Lt. Governor Mandela Barnes (invited), Hall of Fame recognition, awards, including:
Community Development Awards

Minority-Owned State Contractor Awards (DOA)

8(a) Graduate of the Year and Minority Business Champion Awards (SBA)

25th Anniversary Business Recognition
Governor's Awards Breakfast
7:30 a.m.
Registration opens
8 a.m.
Remarks by Keystone Sponsor, U.S. Bank
8:15 a.m.
Remarks by Wisconsin Gov. Tony Evers (invited)
8:30-9 a.m.
Presentation of:
Minority-Owned Business Awards
Women-Owned Business Awards
Service-Disabled Veteran-Owned Business Awards
9:15 a.m.
Breakfast adjourns
9:30 a.m.-12 p.m.
Exhibits open; one-on-one buyer meetings
12:15 p.m.
Sponsor remarks
12:30 p.m.
Small business owners share their stories of success
1:15-4 p.m.
Expo hall and one-on-one buyer meetings resume
4 p.m.
Conference adjourns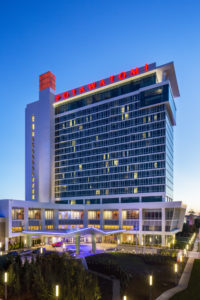 Potawatomi Hotel & Casino
1611 West Canal St., Milwaukee
Reservations: 844-217-4100
Hotel website
Please note that you are responsible for making your own room reservation at Potawatomi Hotel & Casino. 
Use group code MAR10222019
All reservations must be made by Sunday, Sept. 22, 2019 to receive the group rate of $109.